Comparison of Two Types of Fish Bolt Manufacturing Process
Fish bolt
is a kind of common fastener, it is mainly applied in
rail track fastening
. The bolt can also be used in the machines and it is a very widely used parts. Fish bolt is a kind of essential components of many instruments. And there are two kind of manufacturing process, cold working and hot working. So what the difference between these two process?
Cold Working
Cold working refers to the plastic deformation of the steel under recrystallization temperature. The cold working allows local buckling on the cross profile, which can make full use of the bearing capacity. The cold working includes cold rolling, cold drawing, cold forging and squeezing.
Hot Working
Hot working is processed above the recrystallization temperature. To be sample, after high-temperature heating, a steel sheet is rolled and scrapped edge, then corrected into the steel plate. This is called hot working. Hot working can lower the energy consuming and cost.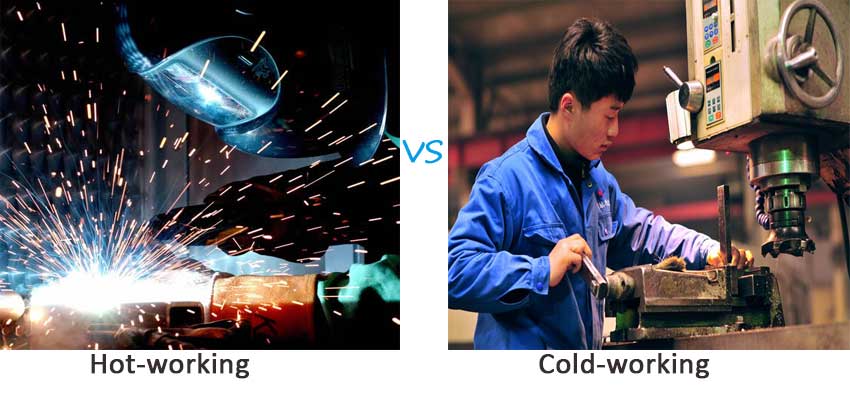 Comparison of Cold Working and Hot Working
Cold working is processed under the recrystallization temperature, while hot working is processed above recrystallization temperature.
Cold working allows local buckling on the cross section, which can make full of the loading capacity after the buckling. However, hot working doesn't allow buckling.
The reason of hot working and cold working steel residual stress is different, so the stress distribution of the cross section is different. The distribution of residual stress of is curved, and hot-formed steel section is thin film type.
The torsional rigidity of hot rolled steel is higher than that of cold rolled steel.
Get In Touch Now!
We receive enquiries in English, Español (Spanish), Русский язык (Russian), Français (French) and العربية (Arabic). Our professional team will reply to you within one business day. Please feel free to contact us!