The Steepest and Safest Railway Line In The World
This is the most steepest railway in the world, running for more than 120 years without an accident-- Pilatus railway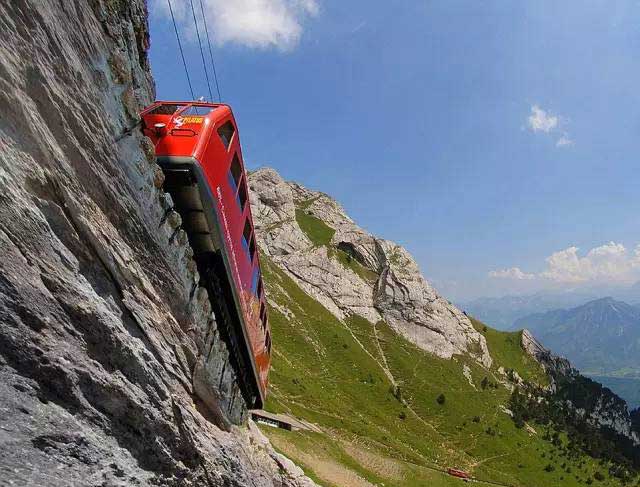 It is reported by the British "Daily Mail" that the Pilatus railway is a cog railway with the largest gradient.With one half of the vehicle suspending on the dangerous peak, it has the danger of falling cliff at any time. However, there has never been an accident on Pilatus railway since the first running in 1898.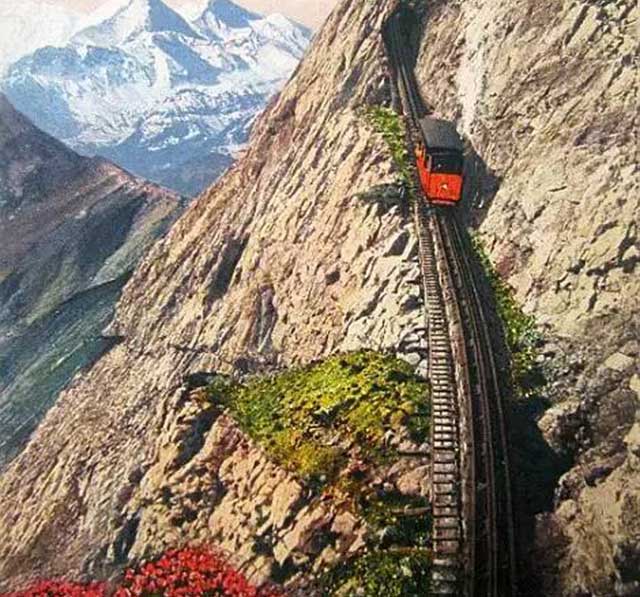 Pilatus railway start from Alpnach station near Walden, Lake Lucerne, running for half one hour, about 6800 feet, arriving at the terminal Pilatus station at the attitude of 2132.
The maximum gradient is 48 degrees, Pilatus railway is a cog railway with the largest gradient.
The speed of the train is controlled between 5 and 7 steps. It takes half an hour to climb the mountain and about 40 minutes to go down the mountain.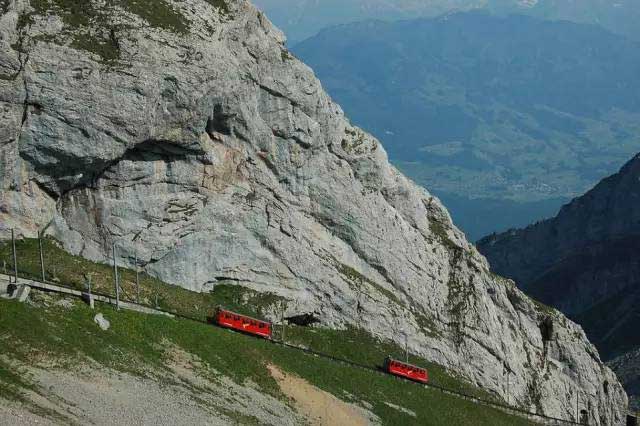 At present, there are ten trains running on the Pilatus railway. It can carry can carry 340 visitors at most each hour, and the running time is from May to November. Pilatus railway carrys almost 300 thousand tourists each year.
It is worth to mention that, although Pilatus railway looks very scary, very dangerous, but it is the most safe and durable cog railway in the world. From the first running in 1898, it has never replaced steel tracks, and no accident happen. We win it all to the Zurich Engineer Eduard Locher.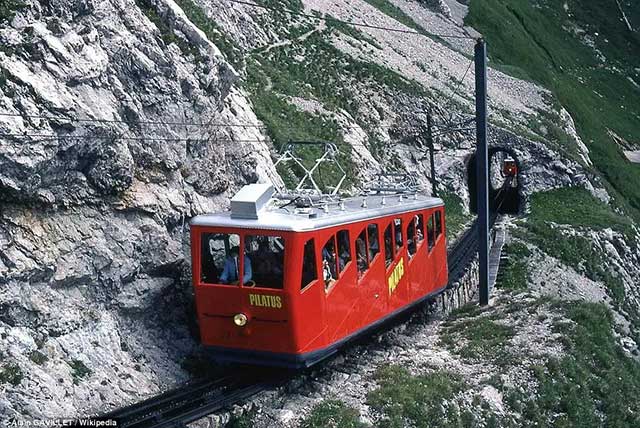 In 1868, Queen Victoria climbing on the Pilatus peak, and it became a popular tourist attraction soon. The local government is deeply aware of the necessity of the developing of local transportation. In 1872, the engineer Roger proposed the first the idea of building a railway on the mountain. However, people think it is very dangerous on the technical conditions at that time. With the invention of rail rack system of which the train gear meshing track rack properly, things have changed. Roger designed a parallel double gear structure - the train gear is installed on the vertical axis, touching the side of the railway rail, rather than top side. This design can greatly prevent the train derailment, besides, Roger also designed an automatic braking device to control the speed. As we all know,common railway is fastene by the rail fastening system, while this railway uses rail rack system, which makes the running of Pilatus railway a success.
This is the picture of terminal station of Pilatus railway.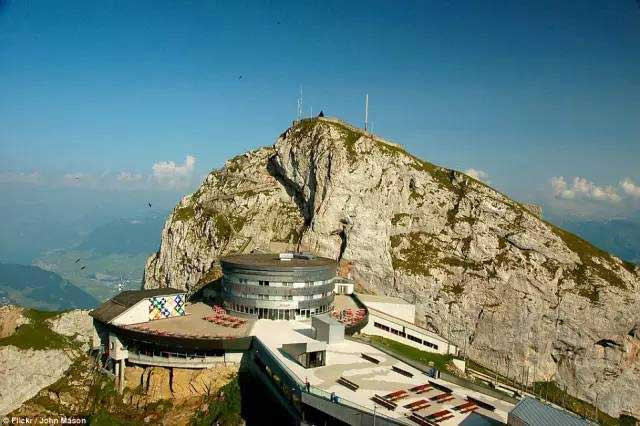 Get In Touch Now!
We receive enquiries in English, Español (Spanish), Русский язык (Russian), Français (French) and العربية (Arabic). Our professional team will reply to you within one business day. Please feel free to contact us!